How to download videos from Vimeo to Facebook
First, why do you need a website Vimeo, if there is Youtube?
If Youtube is a more popular resource with cats and jokes, the Vimeo site is largely for professionals who deal with video. Moreover, its content is appropriate and more serious.
Vimeo allows you to upload videos in HD quality and play them quickly, without compressing the video so much, as it does Youtube.
How can videos in excellent quality from Vimeo be shared in Facebook?
Go on Vimeo on the link or find the desired video clip. Clicks on the airplane in the right corner (or copy the address from the line of your web browser).
Copy a video Link. Go to the tab "update status" and paste the link. That's all!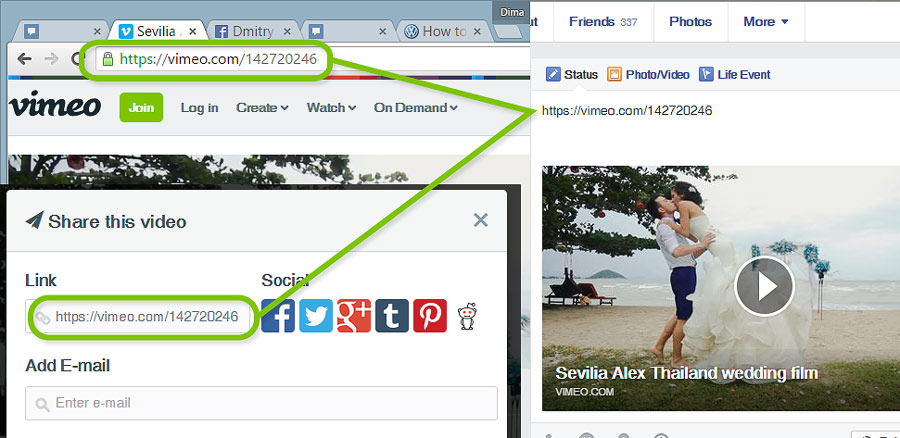 Therefore, you selected video in excellent quality is in your video recordings on Facebook. After that, you can do with it whatever you want.